FTCC Services
Why choose us?
+50 years of experiences
Well connected network of local and international contacts:

+250 Franco-Thai members
Board of Trade of Thailand & Thai Chamber of Commerce
Federation of Thai Industries with its 45 Thai industry clubs in 74 provinces
Joint Foreign Chambers of Commerce in Thailand (JFCCT) with its 9000 members for 34 Foreign Chambers of Commerce
CCI France International with its 37000 members from 126 French Chambers in 95 countries of which 25 in Asia-Oceania

Internal database of +4000 contacts
Trilingual professional team, stable and high-experienced
Our main services

1. Prospecting Mission
This service enables you to meet qualified prospects in Thailand who are interested in exploring business synergies with you.
FTCC effective teams helps you expand your local network by defining your business target market and identifying potential partners.
---
2. Market Study
FTCC Team helps you evaluates the business potential of your product or service in Thailand through custom-made market study based on your specific enquiry.
It is comprehensive of the detailed information on a market or a sector with the objective to expose a clear overview of market mechanism and crucial facts for business set up, business development or commercial activities.
---
3. Part-Time Sales
To ensure the success of your project (sourcing, sale boost ...). FTCC team accompanies you in every step of your development and ensure a regular follow-up and reporting on your clients and/or suppliers.
---
4. Key contacts
Prospecting a new market starts with obtaining database of qualified contacts. FTCC team creates the database with the key contact relevant to your business.
---
5. Business Center
Located in the heart of Bangkok in the diplomatic district, the FTCC Business Center (LeBooster) is adjacent to Lumpini Park and is easily accessible by public transport. Hosted in FTCC Business Center, you are at the heart of the French business community and benefit from dedicated support and services from FTCC team.
Arnoul d'ARSCHOTVP of Advisory and Business Development), for SEA and Oceania, ALTIOS

I am writing this testimonial to express my utmost satisfaction and gratitude for the exceptional market research services provided by FTCC Thailand. As a company operating in a dynamic and competitive industry, we were in dire need of comprehensive market insights to make informed strategic decisions. We are delighted that FTCC Thailand exceeded our expectations in every way.

From the beginning of our engagement, their team demonstrated impressive professionalism, expertise, and dedication. They took the time to truly understand our unique business challenges, goals, and market landscape. Their approach was highly collaborative, ensuring that our specific requirements were met while incorporating their extensive knowledge and experience in market research.

Their attention to detail was commendable, as they carefully designed and executed surveys, and interviews, and captured valuable insights from our target audience and industry experts. The depth and accuracy of their data collection and analysis were remarkable, providing us with a comprehensive understanding of market trends, customer preferences, and emerging opportunities.

One aspect that truly impressed us was the strategic recommendations they delivered based on their findings. The team at FTCC Thailand went above and beyond in translating the research data into actionable insights. Their recommendations were well-grounded in the research and tailored to our organization's unique goals and capabilities. Evidently, they genuinely cared about our success and were invested in our long-term growth.

Moreover, the professionalism, responsiveness, and timeliness displayed by FTCC Thailand were outstanding. They consistently communicated with us throughout the project, ensuring we were updated on the progress and involved in the decision-making process. Deadlines were always met, and the final deliverables were of the highest quality, providing us with a wealth of information. »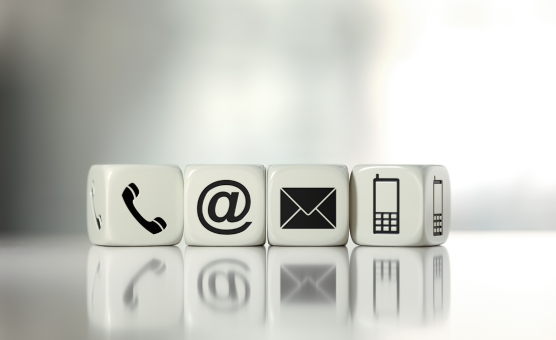 Contact us
If you have any questions about the Business Services, please contact us using the form below.
Click here