FTCC Directory 2023-2024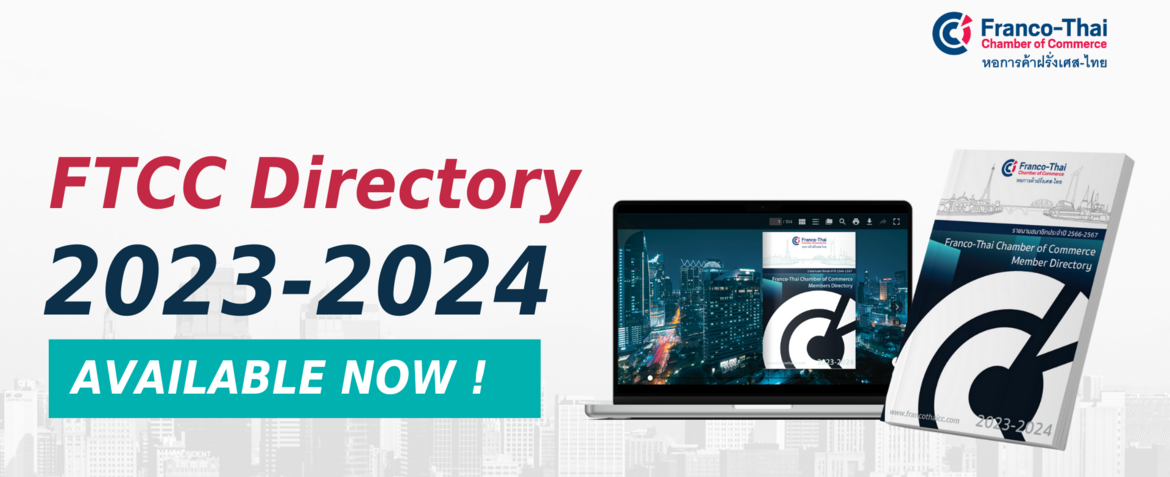 Buy your FTCC HANDBOOK
The directory of members of the Franco-Thai Chamber of Commerce: more than 260 profiles of companies and managers, useful contacts in Thailand as well as economic information about the country.
Are you a member of FTCC? cONNECT
Not a FTCC member yet? Please find information for the membership directory below:
Selling Price:
2100 THB net in Thailand
75 EUR for France and the rest of the world (shipping included)
Consult your FTCC HANDBOOK
909 contacts found in 247 companies and individual memberships for the selected criteria

For more detail (contacts) or consult the worldwide directory, become a member and login to the private area of our website.
Login
How to become a member?