Are you looking for studying or working in Europe? Join this event and find out more!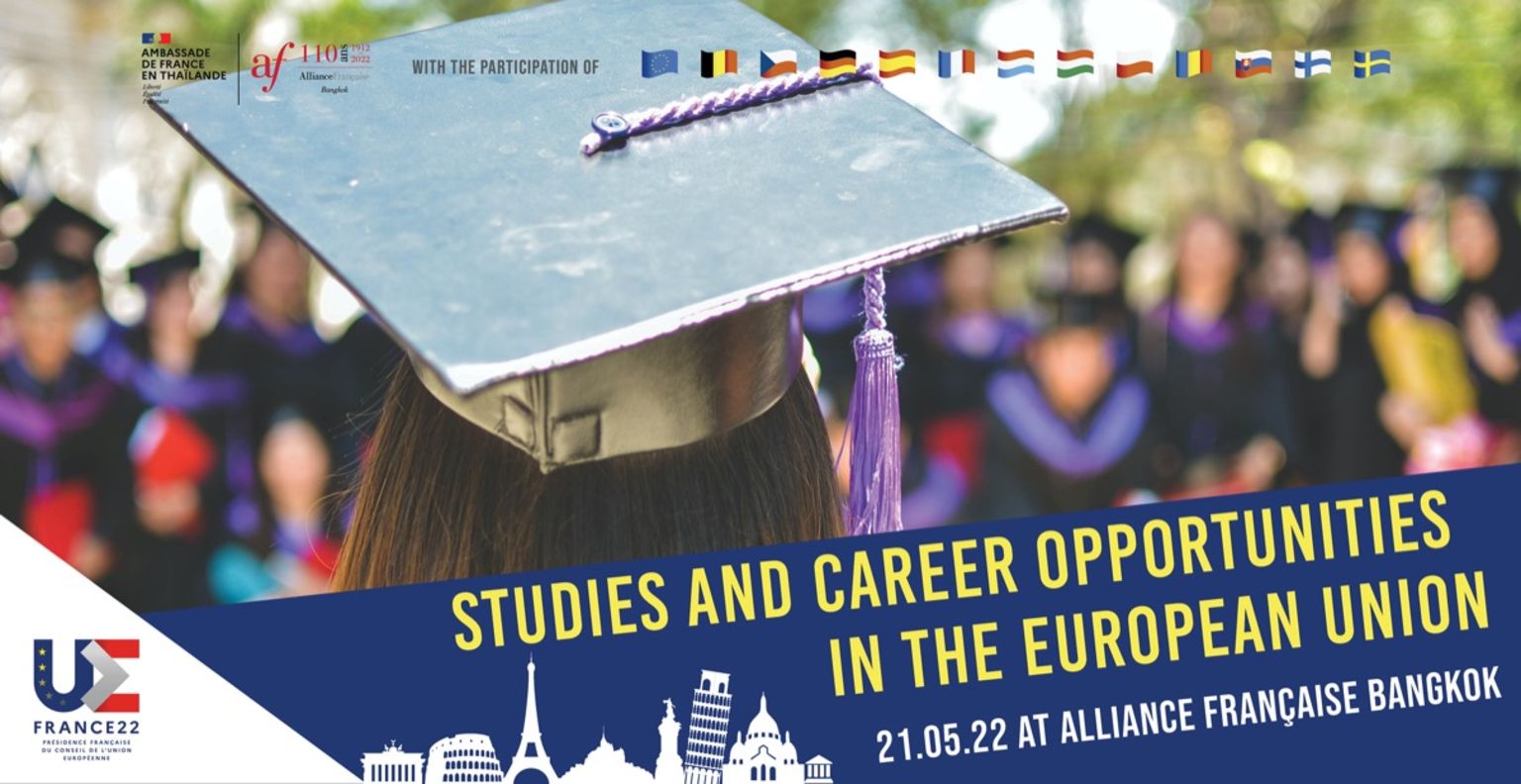 In the frame of the French Presidency of the European Union, Alliance Française Bangkok, the Embassy of France and its European partners present "Studies and career opportunities in the European Union fair"!
Open to all, from 9:00 to 17:00, this fair will allow you to meet with representatives from Student Agencies and Universities from 12 European countries (Belgium, Czech Republic, Germany, Spain, France, Luxembourg, Hungary, Poland, Romania, Slovakia, Finland, Sweden), to gather information on the European Higher Education system (B.A, M.A and Doctorate) and grant programs such as ERASMUS+ but also to attend conferences and to ask Thai Alumnis all the questions you have about living, studying or working in Europe.
Save May 21, 2022 on your agenda : conferences, universities or organizations are on the program!