14 SEATS LEFT!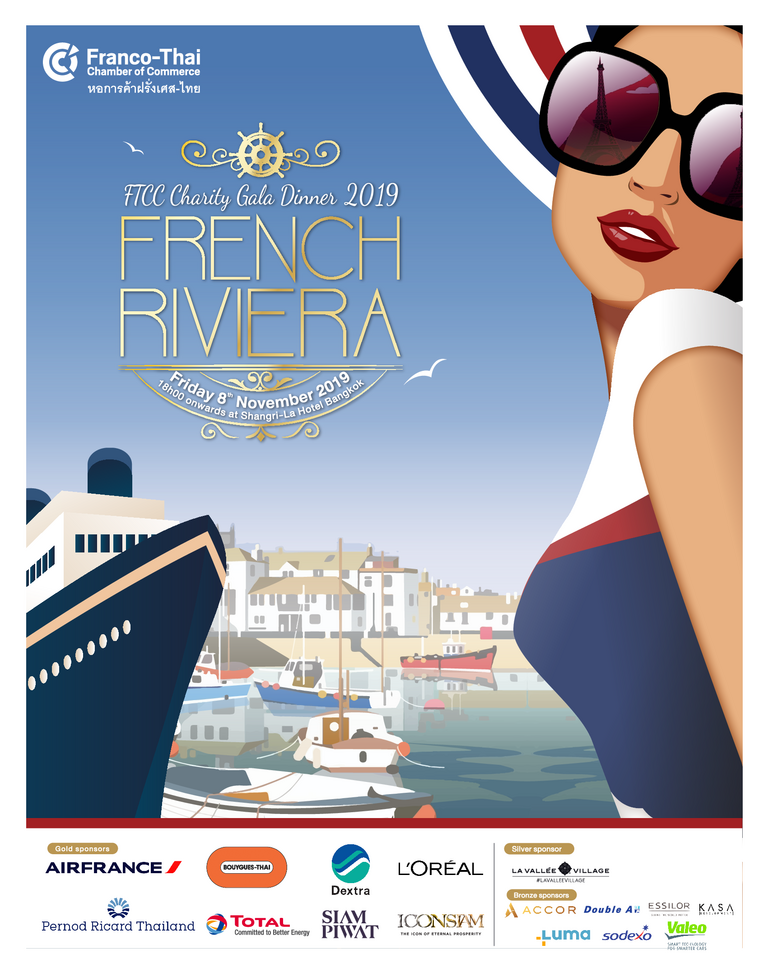 FTCC Team, with its Gala Committee, is really proud and
excited to announce the theme and location of its upcoming
FTCC Charity Gala Dinner.
After the amazing success of
"Le Cirque Merveilleux",
we would like to take you on a new cruise adventure:
FRENCH RIVIERA
Friday 8th November 2019
18:00 Onwards
Shangri-La Hotel Bangkok
Mark your agenda, start thinking about your outstanding outfits
and stay tuned for more info coming up soon!
Each year, part of the proceeds of the FTCC Gala Dinner goes to a charity foundation. This year, we chose to donate to:

----

If you are interested in becoming a sponsor of this event and gain premium visibility, please contact
----

MORE INFO? https://www.ftccgala.com/

- Events Coordinator -
Khun Wittaya - [email protected]
02-650-9613 #130