Food & Beverage "F&B"
Food & Beverage "F&B"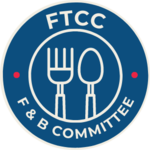 The F&B Committee aims to:
- Promote French Gastronomy & its members' expertise in the sector
- Develop cooperation and synergies between French and local companies
- Share information and best-practices, encourage synergies and business opportunities
- Develop specific events to increase its members' exposure in Thailand.
This committee is the occasion to meet on a regular basis experts working within the same sector, such as manufacturers, importers, traders, retailers and distributors, restaurants and caterers.
For Members of the Committee, please log in to the member space, using your professional email.
Next Discussion
On Thursday 25th Aug 2022 │ 10.30 AM - 12.00 PM
Agenda:
Partnership with Gourmet
Update on Bonjour France Market
Thaifex participation in May 2023
Preparation of event on 'How to enhance French DNA'
On Thursday, 29th Sep 2022 │ 10.30 AM - 12.00 PM

On Thursday, 27th Oct 2022 │ 10.30 AM - 12.00 PM

On Thursday, 24th Nov 2022 │ 10.30 AM - 12.00 PM

F&B Committee: Past Event

Past Event
Bonjour France 2019 12 - 15 December @Siam Paragon
4 days' sales
4 official partners/sponsors:

Siam Paragon
Air France
Peugeot
French Embassy

48 exhibitors (58 Booths)

31 F&B (18 wine&spirits)
6 Fashion & Beauty
11 Tourism, Education & Lifestyle

Participating Companies & products