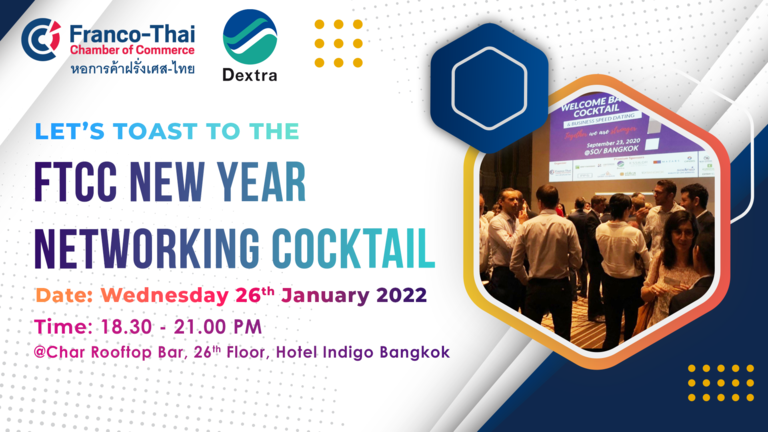 It's time for business reunion!
Bring your business card and make the most of every connection with FTCC.
The Franco-Thai Chamber of Commerce proudly invites you to join our signature business networking event allowing you an ideal platform to broaden your network, share expertise and develop business opportunities.
About our New Year Networking Cocktail

Starting from 18h30 to 21h00, it will be the perfect occasion to meet, catch up and mingle with people from French-Thai Business community while enjoying French great food & drinks. It is indeed a great opportunity to expand your network, especially with Thais Francophones & Francophiles. You cannot afford to miss this one!
More information, please contact
Ms. Rudee WATTANAVANICHKUL (Dee)
Email: rudee@francothaicc.com
Tel: +66 (0)2 650 9649
or
Ms. Prapapan THAMMAVICHAI (Jo)
Email: prapapan@francothaicc.com
Tel: +66 (0)2 650 9613 #222