SEPA Committee

Foster relationship with key stakeholders who have an influence in public policy, government decision, and business partnership on behalf of the interest of FTCC members. The committee is aimed to provide information, preliminary consultancy, information on government's ways of working, policy making as well as business interaction.
CO-CHAIR of the Committee
Ms. Onanong PRATAKPHITIYA -Corporate Affairs & Engagement Director, L'Oreal Thailand

Mr. Nirut KUNNAWATChief Executive Officer, Novegion Consulting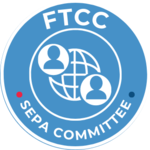 Mission & Objet
● Liaise with our industry committees to develop a voice for members on concerned issues to engage with relevant government agencies regarding policies and regulatory frameworks.
● Support members to contact and build network with local business partners, legislators and other appropriate officials to promote the Chamber's pro-business positions.
● Communicate the Chamber's position on key business issues to the membership and general public.
● Involve members in governmental and business activities and policy that affects the business community.
● Review issues and develop Chamber positions for consideration by the Board of Directors.
● Host guest speakers, regular discussions and meetings with officials and business stakeholders.
PAST EVENT | FTCC Visit: MHESI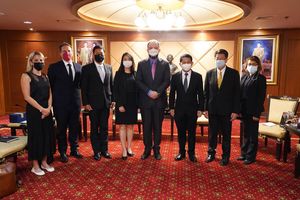 On 27 June, FTCC President, Mr. Patrice , FTCC Vice President, Ms. Onanong and FTCC SEPA committee, Mr. Nirut, along with Mr. Guillaume, Attaché for scientific and higher education cooperation from the French Embassy in Thailand and Ms. Sarah, representative from ECAM Lasalle paid a visit to Mr. Sirirurg, Permanent secretary and Mr. Pasit, Deputy permanent Secretary of MHESI. (Ministry of Higher Education, Science, Research and Innovation)
Both officials' views were exchanged on the cooperation between French companies and Thai higher institutes through research or development projects, internships and training.
Our representatives also presented the important project "STEM" , a scholarship sponsored by L'Oreal Thailand, focusing on mentoring and engaging women in the fields of science, technology, engineering and math (STEM). FTCC continued the discussion on the engineering field cooperation between Thai and French higher institutions and also mentioned the upcoming activities for the year of Innovation in France in 2023.
FTCC and MHESI exchanged their views with the aim of maintaining closer cooperation. Thank you MHESI for sharing your time with us.
PAST EVENT | SEPA Committee visited Mr. Chatchart Sitthiphan, Governor of Bangkok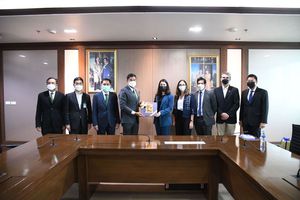 On 20 July 2022, FTCC Vice-president Onanong Pratakphiriya, Philippe Claire and Gabriel Lubeigt, along with FTCC SEPA Committee Vice Chairman Nirut Kunnawat and FTCC ED Justine de Guerre visited Mr. Chatchart Sitthiphan, Governor of Bangkok, together with Mr. Wisanu Sapsompol, Deputy Governor of Bangkok, Mr. Somchai Dechakorn, Director of Planning and Office of urban development and Mr. Sanyakorn Unmeesri, Director of Strategy and Evaluation.

The Bangkok Governor shared with us the 9 priority streams of his action plan to improve the liveability of the city. The FTCC presented the french business ecosystem and focused especially on how these companies' products, services but also financing solutions, could adress the BMA agenda.

Next steps are to connect the relevant solutions with the working committee and prepare as well an event together.

#FTCC #FTCCcommunity #SEPAcommittee #Bangkok #Thailand #France #Business
For Members of the Committee, please log in to the member space, using your professional email.