VitalLife Healthy Sleep Program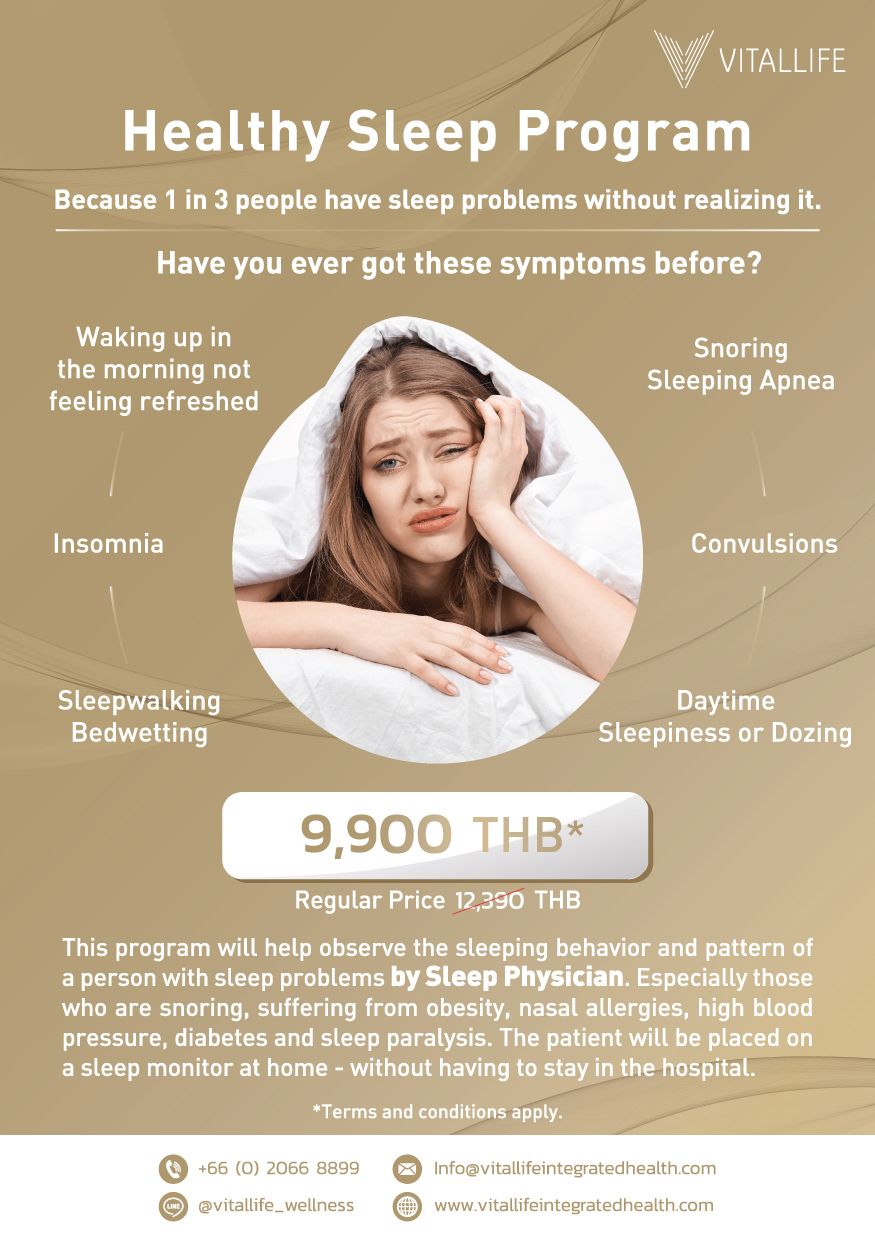 VitalLife Healthy Sleep Program
Because 1 in 3 people have sleep problems without realizing it.
Have you ever got these symptoms before?
Snoring,
Sleep Apnea
Insomnia
Convulsions
Sleepwalking
Bedwetting
Waking up in the morning not feeling refreshed
Daytime Sleepiness or Dozing
This program will help observe the sleeping behavior and pattern of a person with sleep problems by a Sleep Physician.
Find out more: https://bit.ly/2Vu4kOO
For more information about VitalLife Scientific Wellness Center:
Buy Package Online: https://bit.ly/3jkokeP
Website: https://lnkd.in/drSjpEr
Email: info(@)vitallifeintegratedhealth.com
Line Official: vitallife_wellness
Call: +66(0) 2066 8899