The Bumrungrad Health Fair 2021 comes back as requested with the biggest offer of the year  "Buy 1 Get 1" Health Checkup Packages Available Online Only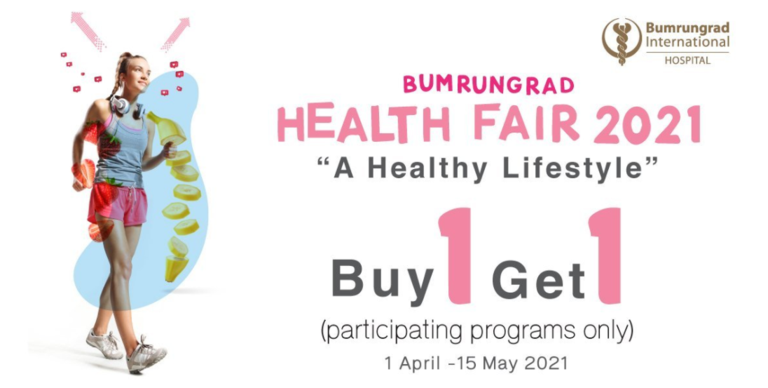 The Bumrungrad Health Fair 2021 comes back as requested with the biggest offer of the year
"Buy 1 Get 1" Health Checkup Packages Available Online Only
"Health-Related Quality of Life and Well-Being" Thus, the Bumrungrad Health Fair 2021 comes back as requested with the biggest offer of the year
"Buy 1 Get 1" health checkup packages (participating packages only) and recommended 30% off comprehensive checkup packages.
This offer available online from April 1 – May 15, 2021 only.
Get Your Health Checkup Before Expire (31 Oct 2021)
This "Buy 1 Get 1" and 30% off recommended health checkup packages valid until October 31, 2021.
Thus, please don't forget to make an appointment in advance and come to receive your health checkup before it expire.
The hospital reserves the right to refuse the extension of expiry date. Easy make an appointment with us by;
See All Promotional Packages : https://bit.ly/3cIyILl