Member Company of the month "UFE": Janvier 2019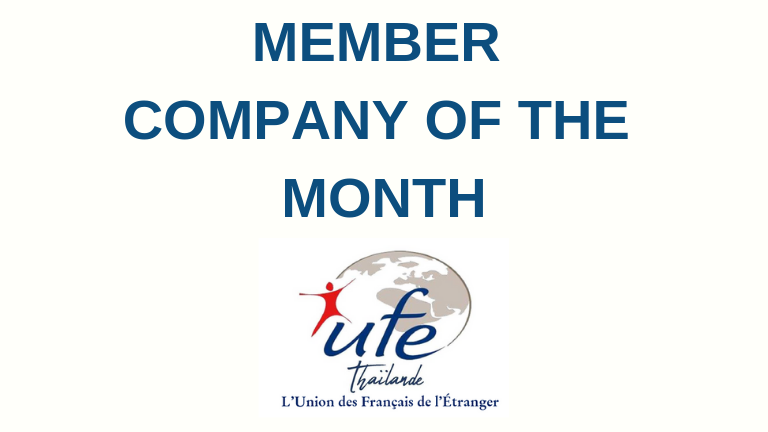 Association des Français de l'étranger
Association recognized for public utility and non-profitable, the Union of French Abroad (UFE), is a network that brings together the French ( and friends ) around the world.
The Association provides the French community a privileged link with France, defends their interests and provides support and mutual assistance on a daily basis. Founded in 1927, there is more than 170 branches in more than 100 countries. All volunteers, the young committee of the UFE THAILANDE is trying to always organize more events and sign more partnerships in Thailand.
EVENTS
Every month, the UFE THAILANDE team is trying to please you and always search for new ideas.
We organize special events for the French community, such as Petanque tournament, Oysters "all-you-can-eat", concerts ( Vianney, Axelle Red, Calogero )…
All our events : https://www.facebook.com/ufethailande/
SPECIAL DISCOUNTS IN LOCAL FRENCH COMPANIES
UFE THAILAND has signed recently many partnerships with French companies in Thailand, offering special discounts for all UFE members : Pullman G Silom, La Lavande de France, Quintessence, Vauban Realestate, Pimclick, etc...
All our partners : https://www.ufe.org/thailande/avantages
UFE THAILANDE
Yearly membership from 1 500 bht
President : Nathalie DELEVAUX ( 086 512 75 09 / thailande(@)ufe.org )
Vice-President : Michel CALVET