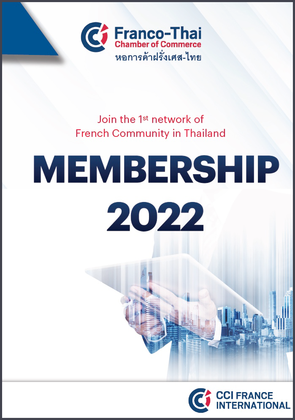 Participate in more than 80 events per year, organised either by the FTCC or by other local organisations; Connect with local businessmen and French & European business community.
Set up & develop your business
Experienced and expert team from FTCC is more than happy to assist you in setting up your business: legal, HR and advisory.
Acquire business insights
Benefit from the expertise of our members, share your experience and reinforce your competences by participating in our working committees.
Recruit, train and develop
FTCC is one of the best gateways for job seekers and employers in Thailand. Let us help you find the right people for your business !
Make your activities known among the network by promoting your company via our different communication channels. List your company in the FTCC Handbook, with 1000 copies published annually, present your company to the FTCC and French business community in Thailand, sponsor our events to enhance your corporate visibility, inform us of your news to publish in FTCC newsletter and website.
Develop business opportunities
Expand your professional network, acquire information and share your knowledge, meet trade delegation in mission to Thailand, attend French trade fairs in France or in Asia, join our Business Center, and set up company in Thailand thanks to our advice & network, etc...